Your year-end prep should include confirming that DORA has an up-to-date copy of your errors and omissions (E&O) insurance. It's good to check this well ahead of December 31 so you have time to make adjustments if needed.
For official information on E&O Insurance, check out this informative post from DORA.
REcolorado makes it easy to mark this to-do off your list. To check and confirm that your license is in good standing, click on the 'DORA License Search' button in the Industry Tools & Resources portlet on your CONNECT dashboard.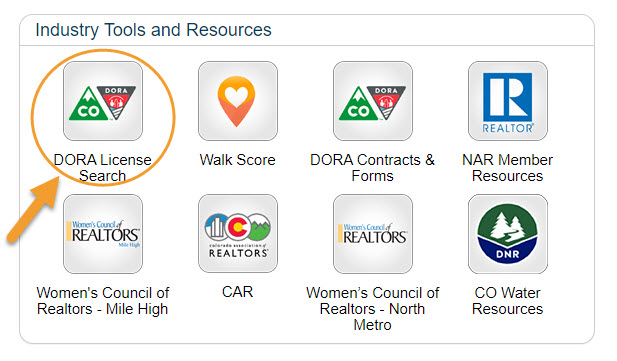 Managing Brokers: Check your Office Roster
If you're a managing broker, you can look up your entire roster on DORA to confirm that all agents are in good standing. You can also cross-reference that list with your office roster in Matrix.
If any modifications need to be made, our customer care team is happy to assist. You can contact them at 303.850.9576, option 1, or send an email to support@REcolorado.com.