License renewal is right around the corner. Do you have all the CE credits you need? If you're running a bit short, register for an eligible REcolorado training class to earn CE credit before the end of the year.
For official information on Continuing Education credit, check out this informative post from DORA.
How to Check your CE Credit
When you log-in to your CONNECT dashboard, you can easily check the status of your CE credit from REcolorado. Click the CE Credit button in the REcolorado Training & Information section to view a record of the CE credits you've earned by completing REcolorado training courses.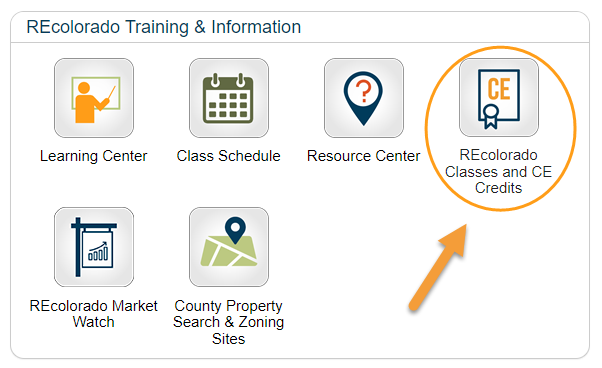 Earn CE Credit with REcolorado Training
Still need credits this year? You can earn CE credit from eligible REcolorado training classes! Access the class schedule from your CONNECT dashboard or using the link below.
Live Online Learning classes, held through Zoom, are eligible for CE credit. You must attend the session in its entirety with your webcam to earn CE credit for Live Online classes.
All REcolorado classes are being conducted as webinars through the end of the year, so earning CE credit couldn't be easier. Simply sign up for the date, time, and class that works best for you!