It's the end of another year, which is a great time to reflect on all the work you've accomplished. But gathering up your productivity information to be considered for an award can be a daunting task if you're just going by memory alone. If you want to save yourself some time, REcolorado Matrix can pull that information for you in less than five minutes! Here's how:
1. Click the REcolorado Matrix button on your CONNECT dashboard
2. Click on the 'Stats' tab at the top and select 'Productivity Reports' from the dropdown menu
3. Select the 'My Production and Inventory Report'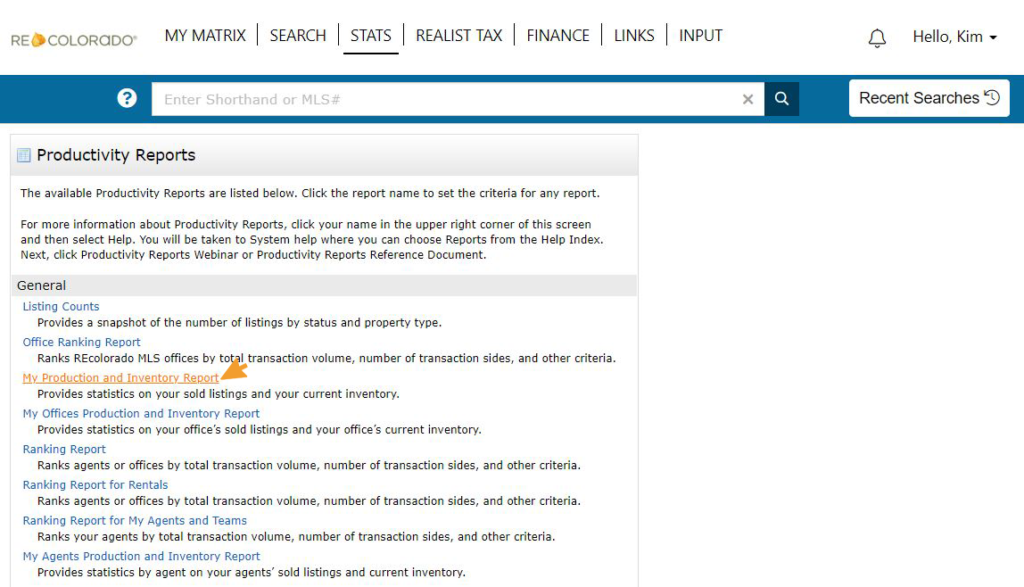 4. Choose your date range, then go to the bottom and click 'Generate Report'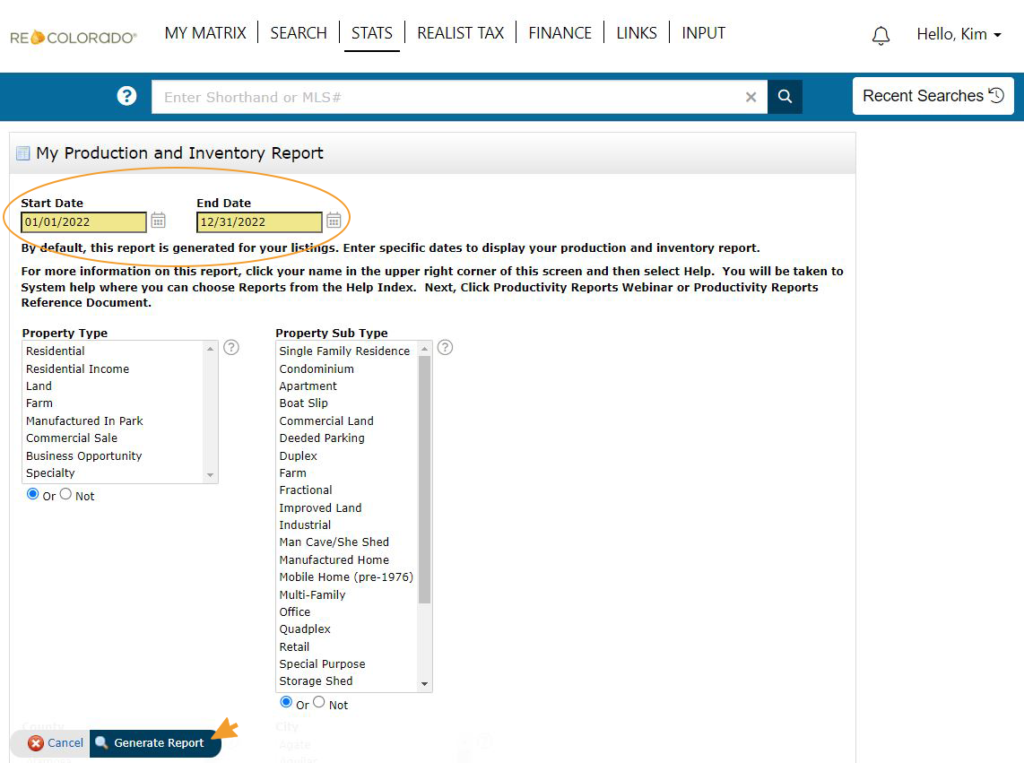 The best part about this report is that it does the work for you! You don't need to worry about using calculators, formulating spreadsheets, or locating paperwork. The 'My Production and Inventory Report,' which can be downloaded as a pdf, will give you everything you need to get recognized for your hard work.
Check Your Work, Get Your Credit
If you do plan to submit your work for an award, now is a great time to run this report to make sure everything is accurate so you get the credit you deserve. Did you represent the buyers in a new build or FSBO or work with clients on properties that were legitimately sold off-market with no Clear Cooperation violations? If so, make sure you enter those listings into the MLS using the Closed Off MLS form, which you can find in the REcolorado Resource Center. 
If you find that your productivity report is missing one of your listings or isn't accurate in any way, be sure to reach out to the REcolorado Customer Success team at 303.850.9576, option 1, or support@REcolorado.com for help. It can take up to three business days to resolve productivity issues, so it's best to get started sooner rather than later if you want to submit for an award.
Contact your local association or visit their website to get more information about when their award submissions are due.
Remember, productivity isn't just for awards! You can also use the information from your REcolorado Matrix productivity reports to learn how you're performing, track your team's progress, prove your office's value, set goals for next year, and promote your business on social media.