Marketing your listing online just got easier! Now, when you enter a listing into the REcolorado MLS, it will automatically be sent to the syndication sites chosen for your office to save you time during listing input.
When reviewing the Marketing Tab for your listing, you'll see the syndication channels displayed, but no longer need to check each channel — your listing will automatically be sent to those syndication channels listed (even though they appear greyed out in the system).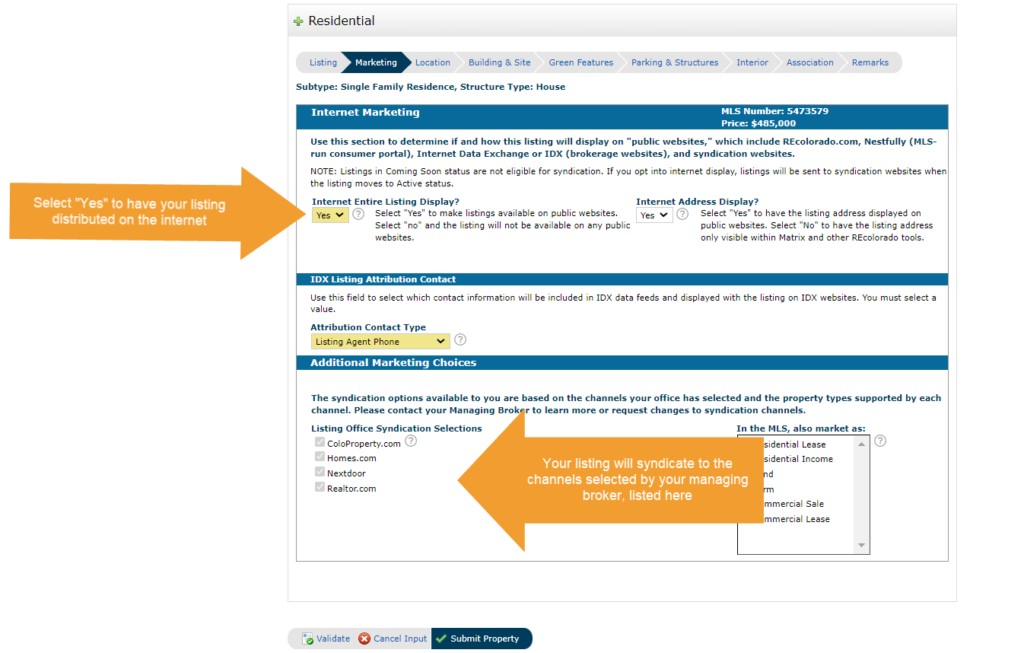 Concerned about Privacy? We've Got You Covered
Remember, REcolorado lets you choose if your listings will be displayed on the internet*. Keep this in mind as you are working with clients who may have questions about privacy. If your client does not want their property displayed online, you can make that selection in the Internet Marketing settings for your listing in REcolorado Matrix.
Read this blog post to learn more about how your listings can be displayed online.
*If you or your client prefers not to have the listing available widely online, you can select "No" in the 'Internet Entire Listing Display?' field. This means the listing will not be available on any public websites, including REcolorado.com, Nestfully, IDX, and syndication sites.