To make sure you get reliable data across all of the tools that power your business, REcolorado has partnered with MLS Grid. Much of the magic happens behind the scenes, but you may be impacted if you have an IDX website or a data feed from REcolorado.
Do You Have an IDX Website? Watch Your Inbox.
REcolorado IDX vendors are in the process of transitioning to MLS Grid. As part of the migration process, you might receive an MLS Grid agreement from your data vendor that requires your signature. This agreement is an important part of your vendor's transition process, so be sure to read and complete the agreement if one has been sent to you. Without a completed agreement, your vendor will not be able to complete their process and you will not be able to receive the data that powers the listings on your website.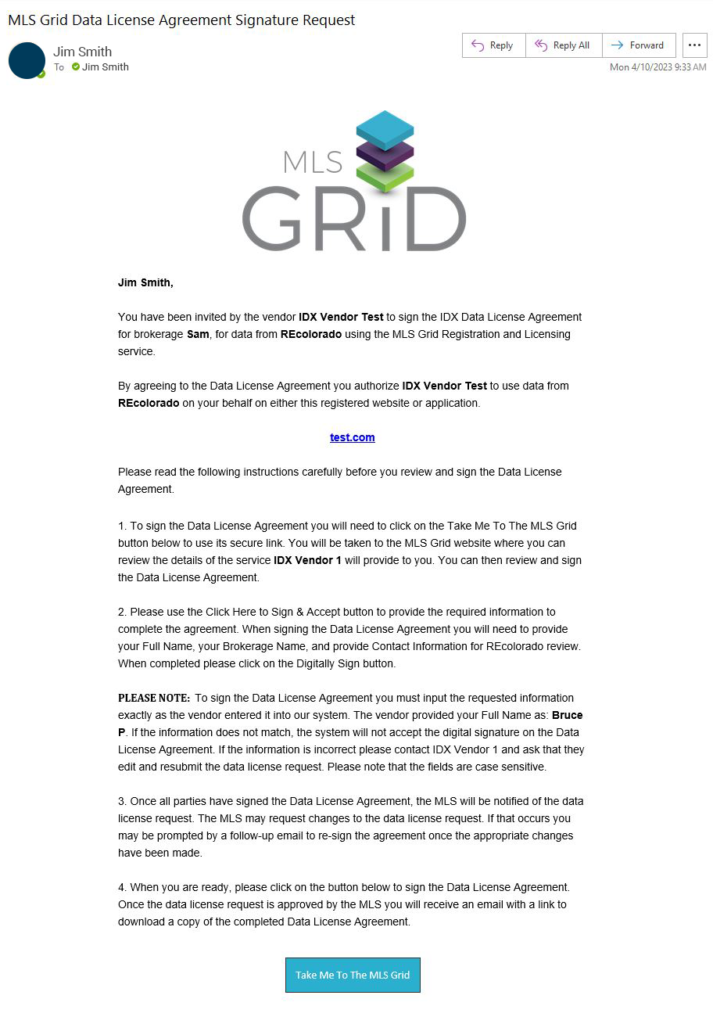 Pro Tip: If you are working with an REcolorado IDX vendor and have questions about whether you should have received an agreement like the one pictured here, please contact your data vendor at your earliest convenience. Visit the IDX Vendor Page on REcolorado.com if you need help finding the contact information for your vendor.
What is MLS Grid?
MLS Grid streamlines the language REcolorado uses to speak to the tools you rely on to run your business like your IDX website, showing services, Back Office Feed, contract tools, and more. Because all your data and tools will be speaking the same language, you'll benefit by getting even more reliable information that you can use to serve your clients. It also means developers can more quickly and efficiently develop new tools for you.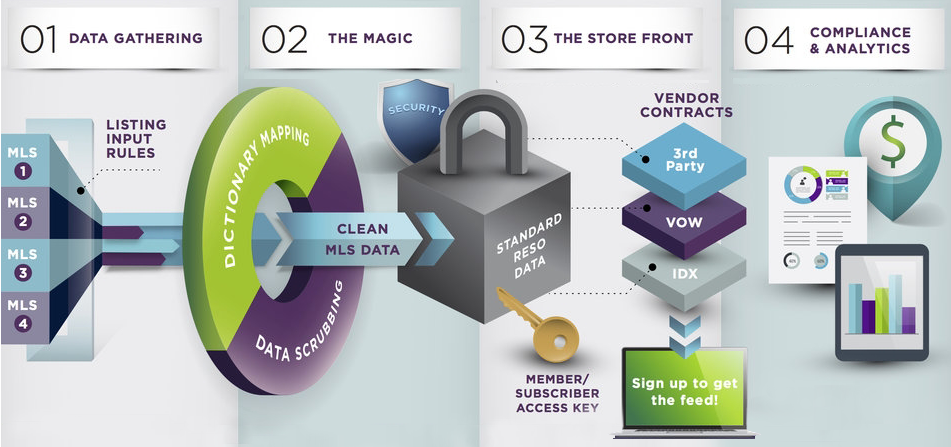 Looking Ahead: Does Your Office Have a Data Feed?
If you receive data from REcolorado to power your virtual office website (VOW), Back Office Feed, or Participant Data Access Policy (PDAP), you will also need to transition to MLS Grid. We're still preparing these feeds with MLS Grid, but you can expect to hear from us later this quarter. We will send you detailed instructions about the actions you'll need to take based on your access type very soon. In the meantime, if you'd like to learn more about MLS Grid, visit mlsgrid.com.
Questions? Please reach out to REcolorado Customer Success at support@REcolorado.com.