Taking your buyer to visit multiple homes in one day can be tough. Between scheduling showings, figuring out which routes to take, and determining the best order to show the properties, you can use up a lot of valuable time. The good news is that REcolorado has a tool that can help! When you use REcolorado's listing search powered by Matrix, you can easily create, customize, print, and email driving directions for up to 20 properties from your search results–even if they are using different showing services!
Pro Tip: Learn about all the timing-saving tools available to you in REcolorado Matrix by attending the Matrix: Accessing What You Want webinar.
How to Generate Driving Directions in REcolorado Matrix
To begin, make sure that you have first performed a property search in REcolorado's MLS, powered by Matrix. Once you have a list of properties to show your client, check the box next to each listing you want to map and then click the Directions button at the bottom.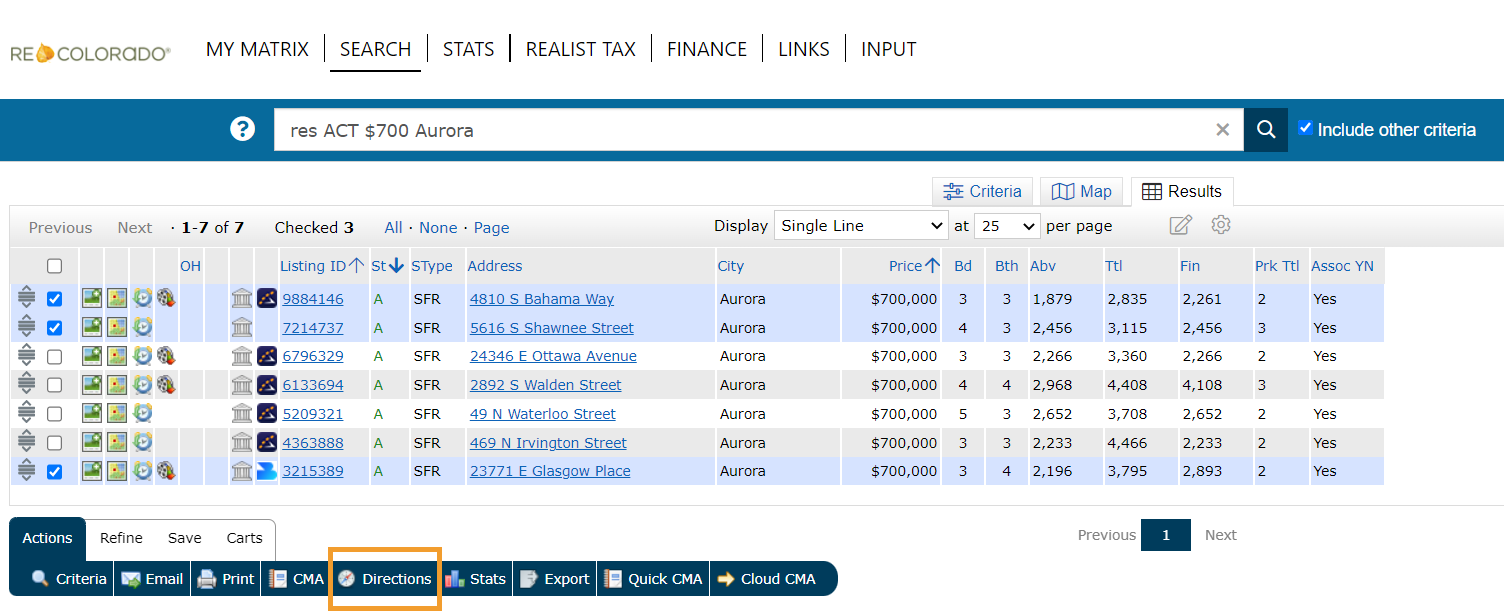 Your selected listings will appear in a logical driving order. Property Locations will be indicated on the map by numbers and a correlated property number will appear in the thumbnail view on the right.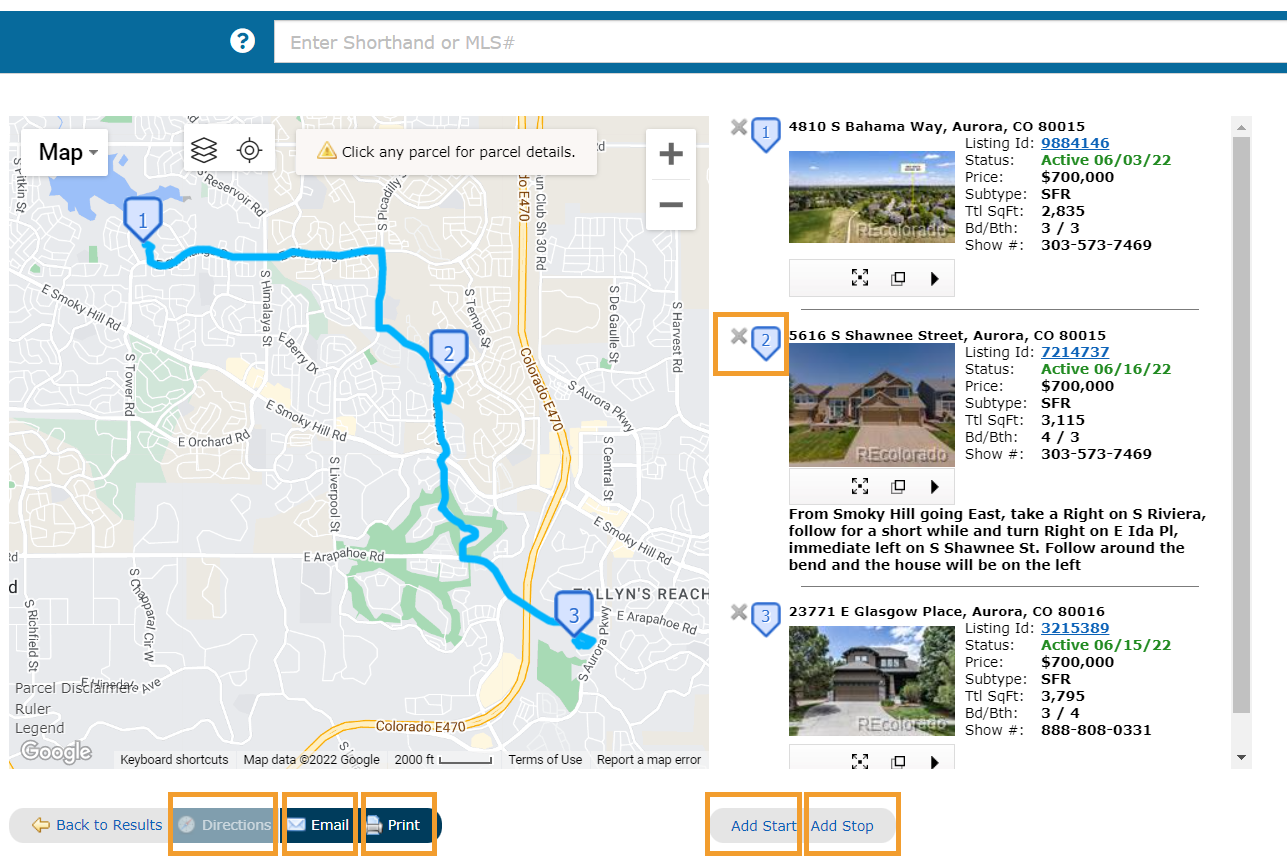 From the driving directions screen, you can do the following:
To remove a property, click on the "X" to the left of the thumbnail
To reorder properties, hover over the thumbnail image and click the arrows that present
Note: If you reorder the listings on the driving directions screen, you must click "Directions" on the button bar again to regenerate the turn-by-turn directions
To add additional addresses, click on the "Add Start" and / or "Add Stop" buttons
To "Email" or "Print" directions, use the options on the button bar
To view turn-by-turn driving directions, click "Directions" on the button bar
Note: Directions will appear below the button bar and will include drive times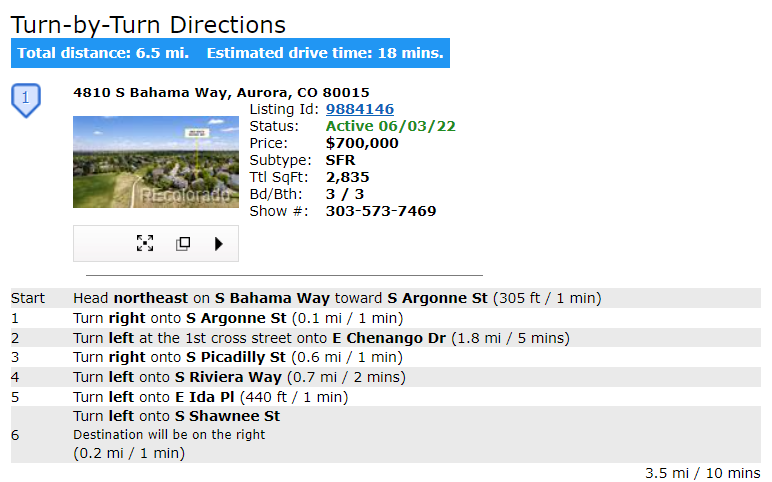 Pro Tip: Download the Generate Driving Directions guide if you would like to keep these instructions handy for the future.