When inventory is limited, turn to your REcolorado resources to find more homes for your buyer clients! Continue reading for valuable tips and tricks to help you discover more inventory.
New Construction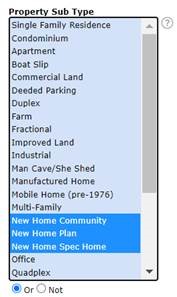 REcolorado was the first MLS in the country to integrate a data feed from New Home Source directly into REcolorado Matrix, which means you can search for new homes and existing homes all within the same search. You can then send send a more comprehensive list of options to your buyers.
When searching in REcolorado Matrix, verify you have New home Plans and New Spec homes selected under Property Sub Type. If your clients want only new home options but are open to various plans, you can also select New Home Community.
You can easily identify new home listings from your search results by looking for the Subtype acronym: NHP, NHC, and NHS. You may also notice that the address is missing. New Home Plans may only show a base price, whereas New Home Specs typically show a full purchase price. Find additional details by switching to the listing view.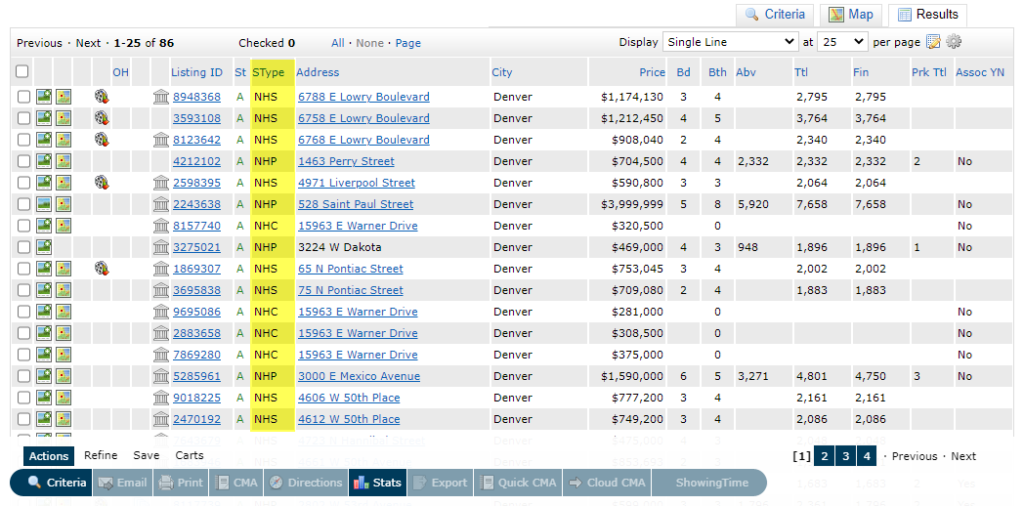 Pro Tip: You can include both New Construction and existing homes in your Saved Searches and Auto Emails!
Pending listings with Kickout or accepting back-up offers
If you have a non-contingent buyer, consider adding some Pending listings to your search. Within REcolorado Matrix, you can search for Pending listings with a kickout clause based on a contingency or Pending accepting back-up offers.
From a Residential Search, search for listings in Pending status and check options for Kickout – Contingent on Home Sale or Accepting Back-up Offers, Yes.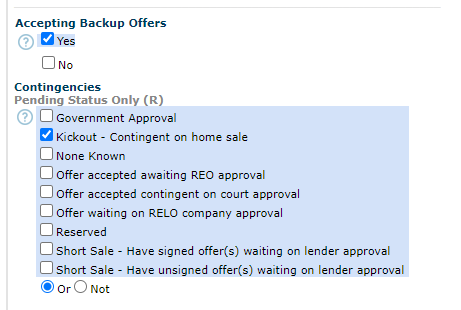 This could open the door to a ton of properties that were changed to Pending status before your buyers could see them but may come back on market.
Withdrawn Listings
Speaking of searching different statuses, let's talk about Withdrawn listings.
As a reminder, Withdrawn listings still have a valid listing agreement in place between the listing broker and seller. This listing is just temporarily off the market, typically for repairs, new carpet and paint, or holidays. Whatever the reason, the seller isn't allowing showings at this time.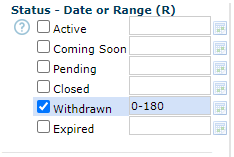 To find these listings, include Withdrawn Status in your search. Keep in mind, you will probably want to contact the list agent to find out why the property is in withdrawn status.
If the seller is open to a showing with your buyers, the listing broker will need to move the property into an Active status first. This is due to Fair Housing Guidelines. If one buyer can see a property, all buyers should be allowed to see the property. The best way to ensure access is to put the listing in Active status and market it broadly to all potential buyers.
For more search tips, join an upcoming live webinar of our training class Matrix: Accessing What You Want >>
---