Having a solid understanding of the fields and options available to you in REcolorado Matrix – especially those on the Start Listing tab – will help you save time now, during listing input, as well as down the road when your listing appears in the Client Portals of potential buyers.
You'll see a tab labeled "Association" during listing input. The first field, Association Y/N, is a required field. Your answer determines whether you need to include details in related fields. Requiring this field makes this very important information visible to brokers who have buyers seeking a home with or without an HOA.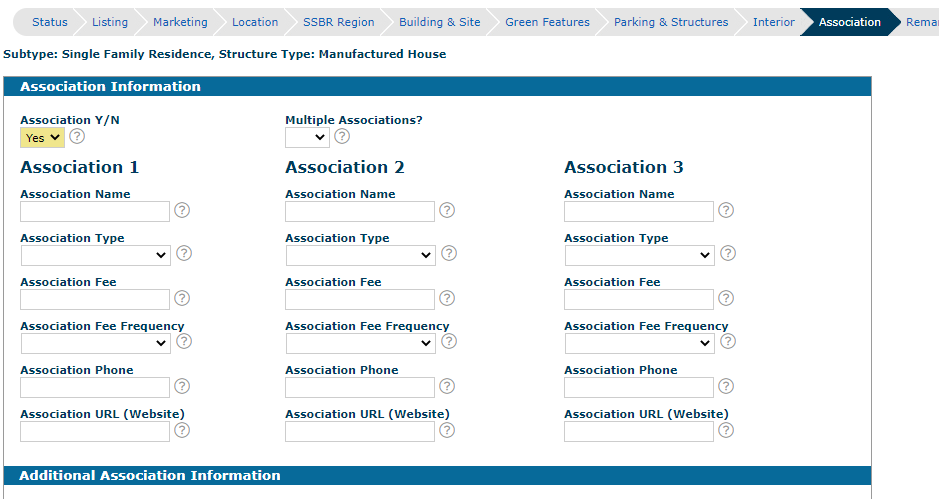 Here's how to know when to mark 'Yes' and when to mark 'No'.
Association HOA
Choose 'Yes' for Association if there is a fee required and there are HOA governing documents.
Choose 'No' for Association if there is no HOA or Management company associated with the property, if participation in the HOA is is voluntary, or if there are no rules governing the neighborhood.
Restrictions and Covenants
Choose 'Yes' for Restrictions/Covenants if the property is subject to governing documents such as Covenants, Conditions, and Restrictions (CC&Rs.) Choosing 'yes' will give you the option to specify the appropriate restrictions and covenants that apply. For example, no street parking or income restrictions.
Choose 'No' in the Restrictions/Covenants field if there are no restrictions.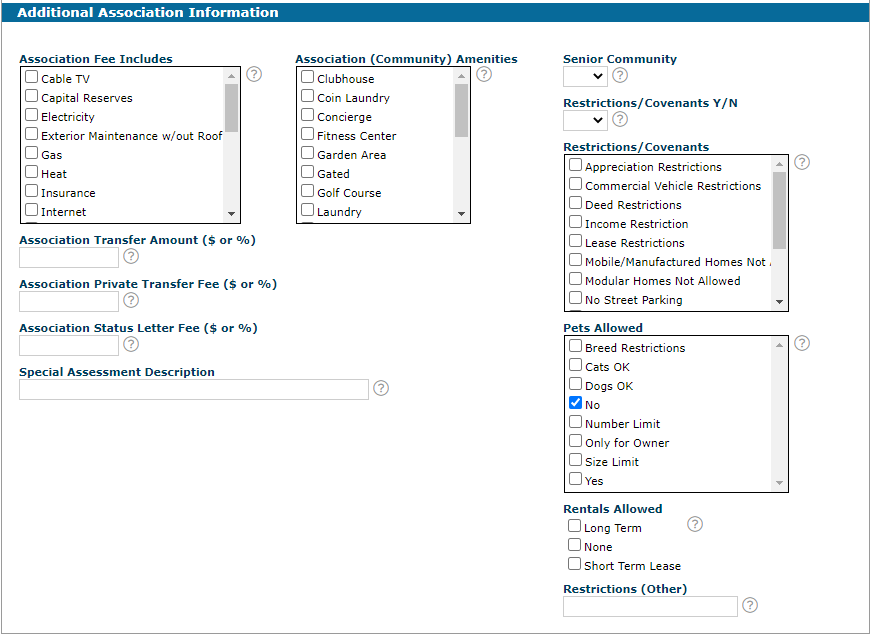 Pro Tip: Make certain the information you enter during listing input in REcolorado Matrix is accurate. If you change the answer, review the related fields and remove information that is not relevant.
We're always here to help! If you have questions about anything, please feel free to reach out to our Customer Care team at 303.850.9576, option 1, or send an email to support@REcolorado.com.