Need copies of your REcolorado statements for your 2021 tax returns? Here's how Primary REcolorado subscribers can generate them:
From your CONNECT dashboard, click the View My Statement button in the Professional Account section. You will be prompted to log in by entering your Professional Account information if you aren't already logged in to your account.
In the toolbar on the left, select Billing, then from the drop-down menu select Print a Statement.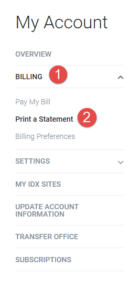 Select a date range. You can choose to generate reports by month, year-to-date, or you can use a customized range.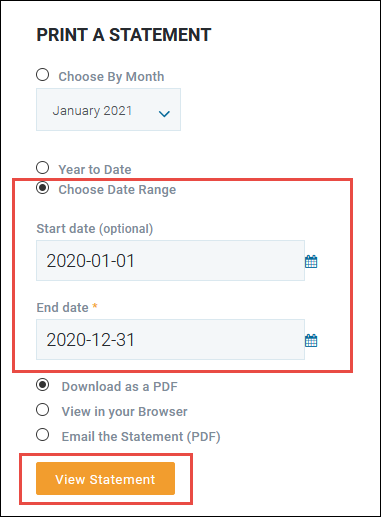 After you select a date range you can download your report as a PDF, view it in your browser, or email a PDF version of the statement. Select one of the options and click "View Statement" to download, view, or email the statement.
If you download a PDF statement, you can save it or print it right away. Either way, you'll have it ready to share.
If you have questions or need assistance, please do not hesitate to reach out to our Customer Care team at support@REcolorado.com.