Key Takeaways:

• If you need to schedule, change, or cancel a showing through BrokerBay, call the complimentary scheduling center at 888.808.0331
• BrokerBay can also help you troubleshoot common problems by phone – call the same number! For non-urgent issues, email support@BrokerBay.com
• REcolorado Customer Success is here to help – reach us at 303.850.9576, option 1, or support@REcolorado.com
As a busy real estate professional, we know how important it is for you to get your questions answered quickly so you can focus on your clients. If you need any assistance as you use BrokerBay, there are lots of people ready to help. To make your job easier, we've compiled a list of contacts you can rely on for support as your office makes the transition to BrokerBay.
And just remember…
♫ If you need a lockbox code… but you're on the road… who you gonna call? BrokerBay!

♫ If your client needs a new date… and they just can't wait… who you gonna call? BrokerBay!

♫ If you've had a time change… and need to rearrange… who you gonna call? BrokerBay!

♫ You're never all alone… just pick up the phone… who you gonna call? BrokerBay!
BrokerBay Scheduling Center
Everyone: Schedule, Modify, and Cancel BrokerBay Showings by Calling 888.808.0331
Any buyer's agent can call the complimentary Appointment Desk to schedule, modify, or cancel showings on BrokerBay listings. You don't need to be a BrokerBay user to take advantage of this option. You don't even need to be an REcolorado customer, as IRES agents can use this number too.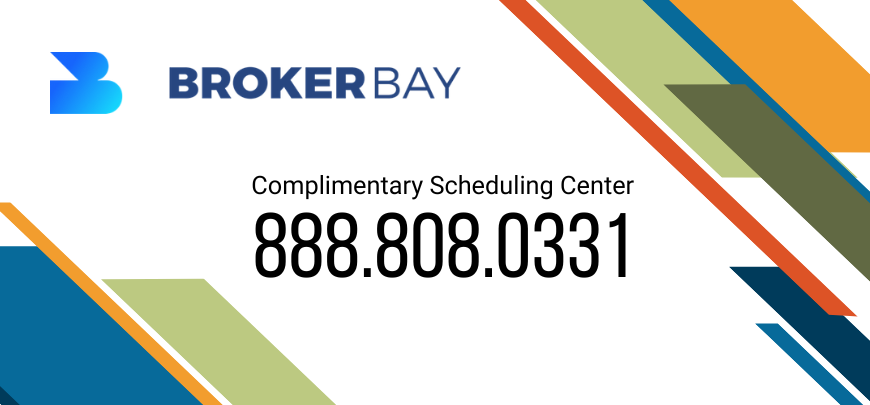 Simply call 888.808.0331 to request a showing or change an existing appointment on any listing configured with BrokerBay. We recommend you save this number to your contacts for easy access. The complimentary BrokerBay Scheduling Center is available 24/7!
Pro Tip: Keep an eye on your inbox for lockbox codes. For privacy and safety reasons, BrokerBay cannot provide one-day codes verbally. Call the complimentary BrokerBay Scheduling Center and they can resend the code to your inbox. Email missing? Add BrokerBay to your Safe Senders list.
BrokerBay Help Desk
Listing Brokers: Contact BrokerBay Support for Help Using the Platform or Configuring Listings
Have a question about your BrokerBay dashboard? Need help with showing settings for your listing? BrokerBay has tons of training resources available on demand to help answer your questions about the BrokerBay platform. Visit the BrokerBay Help Center >>
For specific inquiries, you can call the same phone number, 888.808.0331, or send an email to support@BrokerBay.com.
REcolorado Customer Success
Call REcolorado Customer Success for help navigating REcolorado Matrix or your CONNECT Dashboard
REcolorado Customer Success is here for you, too! For help navigating REcolorado Matrix, finding, entering, and editing your listings in the MLS, give us a call. Plus, we can help you navigate the CONNECT dashboard and learn more about the tools included with your REcolorado subscription. Reach us Monday through Saturday at support@REcolorado.com or 303.850.9576, option 1.