Key Takeaways:
• The REcolorado Education & Development Team provides you with in person and on demand training on essential MLS tools
• You have many options to learn at your own pace through the REcolorado Learning Center, Learning Paths, and Resource Center
Whether you're just getting started in real estate or want to continue growing professionally, you need expert help to accomplish your goals and get you where you need to be. That's where we come in! Your REcolorado subscription gives you access to a full set of educational tools and development opportunities to help you learn, grow, and serve your clients. All of these resources come to you courtesy of our friendly and knowledgeable Education & Development Team.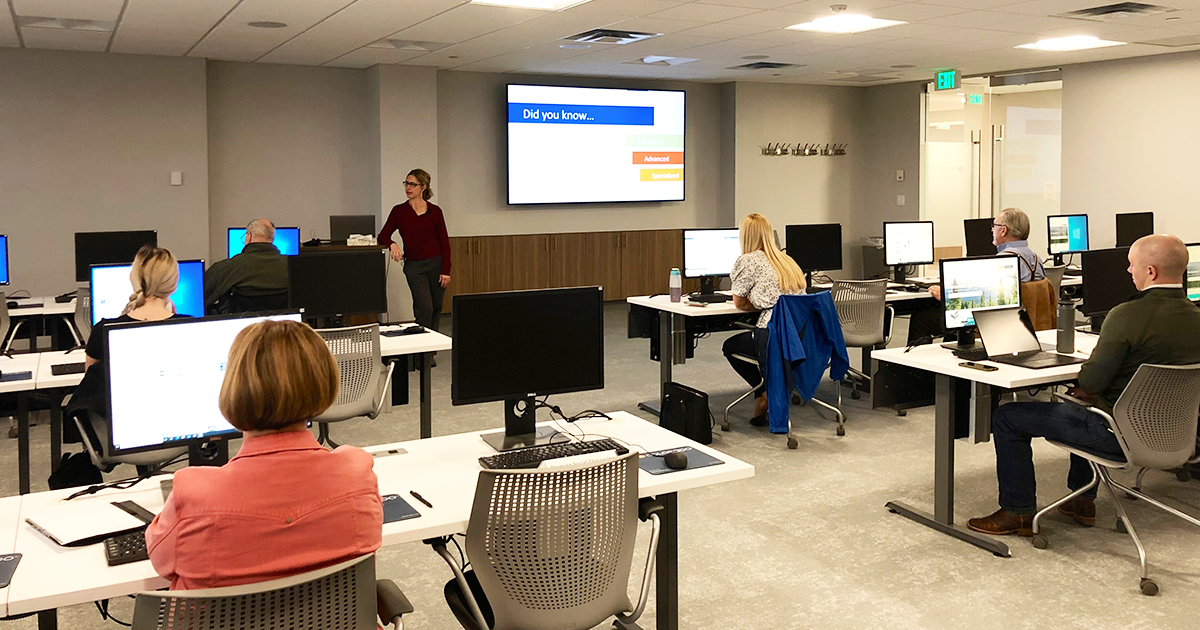 Get Schooled!
You need to know your MLS resources inside and out to be efficient and best serve your clients. Our popular Education and Development classes are focused on the essential tools you use each day and are conducted by expert trainers live online and in our hands-on training facility.
If you're interested in hosting a training class at your office, we also do house calls! The REcolorado Education & Development Team is happy to bring our classes to you with on-site or online training by request. Request a Virtual or In Person Class >>
You can choose from classes in The Basics and Advanced class categories. The Basics classes provide a strong foundational understanding and the ability to easily navigate core MLS products. Advanced classes go deeper, relying on your existing base knowledge to provide an in-depth exploration of core MLS products.
For those who are on-the-go, we also offer Learn@Lunch webinars every Friday at noon that will give you quick tips and tricks to help you navigate REcolorado's MLS, powered by Matrix, and your supplemental tools.
All REcolorado classes are included with your subscription and most offer CE credit. To see the full schedule of upcoming classes, click the Class Schedule button on your REcolorado CONNECT dashboard to sign up.
Learning Your Way
We know your time is valuable, so our Education and Development Team has created many ways for you to learn at your own pace and on your own terms. Here are just a few of the resources you can use to take your knowledge to the next level:
Learning Center: From your CONNECT dashboard or REcolorado.com, visit the Learning Center for on-demand information on new tools, updates, and more!
Learning Paths: Explore a wide selection of resources from short videos and hands-on classes to how-to guides and recorded webinars based on topics that will help you learn what you need to know in REcolorado's Learning Paths.
Resource Center: From your CONNECT dashboard, visit the Resource Center for general information about REcolorado tools and services, including product enhancement notes and reference materials, as well as listing input and account forms.
Have a question or suggestion? Our Customer Success Team would be happy to help! They can be reached six days per week at 303.850.9576, option 1, or support@REcolorado.com.