At REcolorado we believe it is vital to have a vision and mission that define our purpose and strategic direction. It's no secret the real estate industry is evolving, and so are the needs of our customers, partners, and employees. To ensure we remain nimble we revisit our mission and vision statements continually to establish priorities, allocate resources, and ensure our team is working toward a roadmap to the future that focuses on serving you.
The REcolorado Board of Directors gave their unanimous approval to our revised mission and vision statements earlier this year. Since then, we have been working them into our everyday life at REcolorado.
Our mission is to position our customers for success by:
Pursuing growth through expansion and diversification of data, products, and customers
Leveraging emerging technology to support our delivery of high-quality products and services
Providing unmatched, world-class customer care and education
Collaborating and engaging with the industry to anticipate and respond to shifts in the marketplace
Our vision is to be the trusted and relevant source for the most comprehensive and accurate data and highest quality products and services, which empower real estate professionals to succeed.
In addition to our mission and vision, we strive to incorporate 6 core values into everything we do – our interactions with you, our projects, our teams, and more. Our core values are: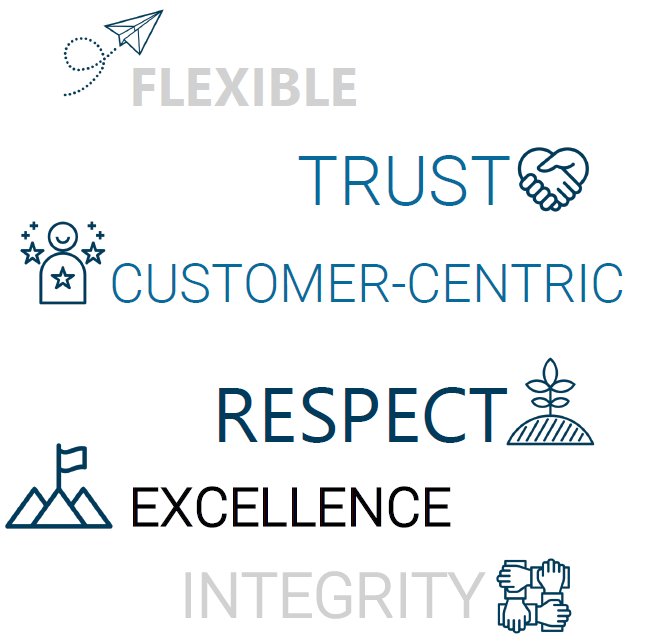 If you have an opportunity to visit our office, you'll see our mission, vision and core values on our walls, in our personal workspaces, on television monitors, reflected in our projects, used in our team and personal goals, and more.
At REcolorado, our mission, vision, and core values are at the heart of everything we do. They are important to our business, which is all about serving you! We know you rely on us to do our job well. After all, when we maintain our focus on our top priorities, we're helping your businesses to thrive.